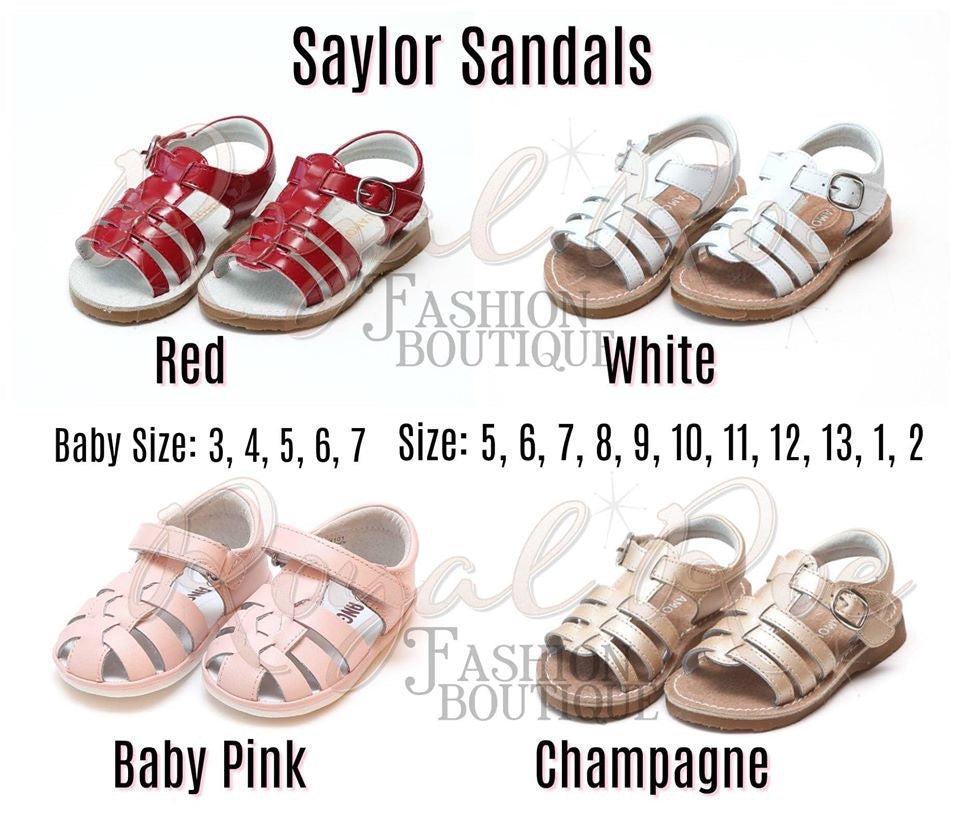 2020 L'amour Saylor Baby
Regular price $40.00 Sale
REPOST: Back by request! It's LAMOUR SPRING STOCK UP TIME!! 🙌🏻
Closing 1/26 🚨🚨 The sooner you order the better. We will fulfill orders with what's in stock in order of comments!

Emma 💲44
Beatrix 💲45
Joy & Selina💲46
Saylor Sandals 💲42
Baby Saylors 💲40

Emma size 4T-2Y
Beatrix size 5T-2Y
Selina 5T-2Y
Joy 5T-4Y
Baby Saylor Infant 1, 2, 3, Toddler 4, 5, 6
Saylor 5T-2Y

Emma Colors: White, Navy, Pink, Rose(darker Pink), Champagne, Gold(Tan color,) Red, Brown, Turquoise

Beatrix: Black, Red, White, Pink, Navy

Selina: White, Almond, Robins Egg Blue, Shiny Gold

Joy: Black, Fuschia, Pink, Ecru(off white,) White, Silver, Gold, Baby Blue

Baby Saylor Baby Pink only

Saylor White, Red, Champagne

**size/style/color is subject to vendor availability. If in stock these will ship to you approx 3 weeks from close. Red Emma's restock early February.** shipping is always additional unless stated otherwise.
These are authentic.