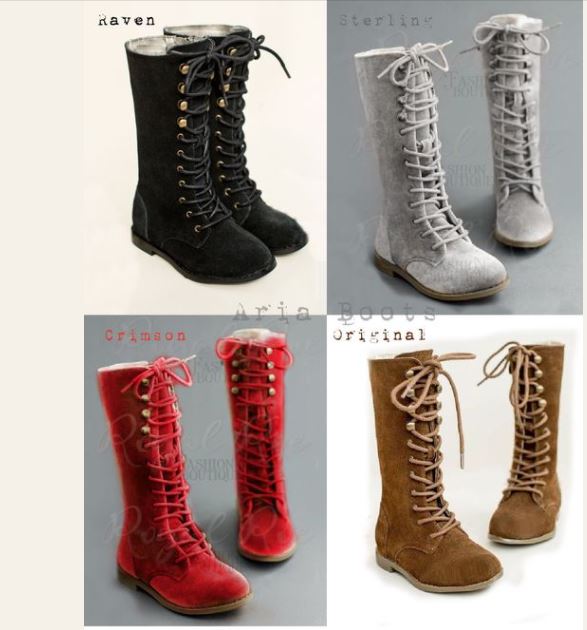 2021 Aria Boots
Regular price $47.70 Sale
😍
😍
2021
"Aria" Faux Laced Up
Boots Collection by Royal Roe
😍
😍
THESE ARE IN PRODUCTION AND EXPTECTED TO ARRIVE IN NOVEMBER. 
🔺
High quality Leather Material. Soft inner lining!
🔺
Each pair comes in a Royal Roe Dust bag!! These are extremely high quality! Same makers as Sado boots. The best part is no need for extra buttons with these!! 
**All sales are final** Please use the size chart. Shipping is additional. We do use the most economical shipping method, but keep in mind that Boots are bulky and heavy!
ETA 12+ WEEKS FROM CLOSE* This is just an estimate. Sizing can vary 2-5cm