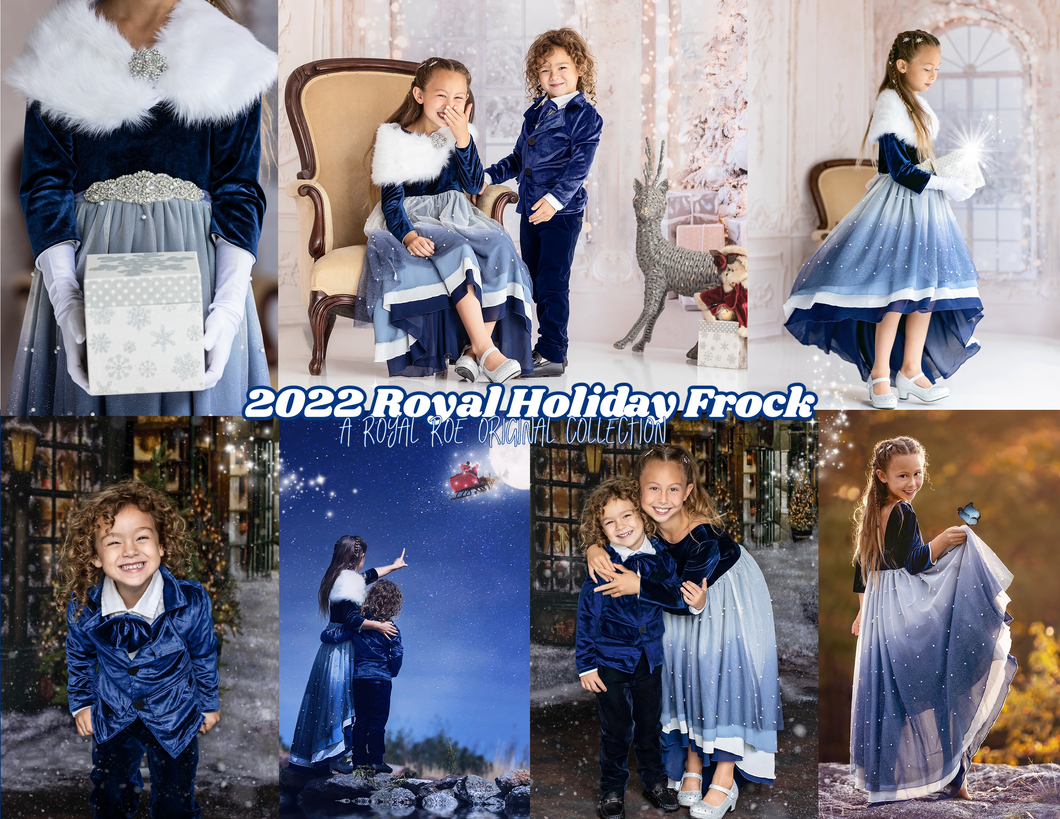 💙❄✨ 2022 Royal Holiday Frock✨❄💙
Regular price $95.00 $70.00 Sale
2022 Royal Holiday Frock
An original Frock by Royal Roe
CLOSING SUNDAY: 9/11 FIRM - For ANY HOLIDAY or SPECIAL OCCASION!
Frocks:
70
(((REG $95))) This is our most intricate frock to date!
Size 6m, 12m, 18m, 2, 3, 4, 5, 6, 8, 10, 12, 14*, 16*
For Frocks Add
5 Size 10-12
For Frocks Add
8 Size 14
For Frocks Add
10 Size 18
DETAILS:
Stunning Shimmering Ombré Pearl Beaded Chiffon, layered with Navy, Ice and white snowy chiffon and Completed with a luxurious Navy Blue Velvet bodice! Ballerina scoop back & 3/4 sleeves!
these dresses fit TTS. If you are in between sizes, we recommend to size up.
Boys: Made to match our GORGEOUS 2022 Royal Holiday Frock!!! Coordinating Navy Blue Velvet Jacket with Bow tie!
PLEASE TAG YOUR FRIENDS AND SHARE!!! We want to close this no later than 9/11!!! ETA late November or early December! Please keep in mind delays are possible.
$20 down is being offered for dresses only. If you are also ordering other items we will split the payment into half ans that portion is due by 9/11 with the balance due before we ship.
A GINORMOUS THANK YOU To the amazing Andrea Chan Kelly for her baby girls modeling and her INCREDIBLE Photography skills! If you are ever in the NH Area, she is your gal! Brand Rep Miss Ava is normally size 6/7 wearing size 6!