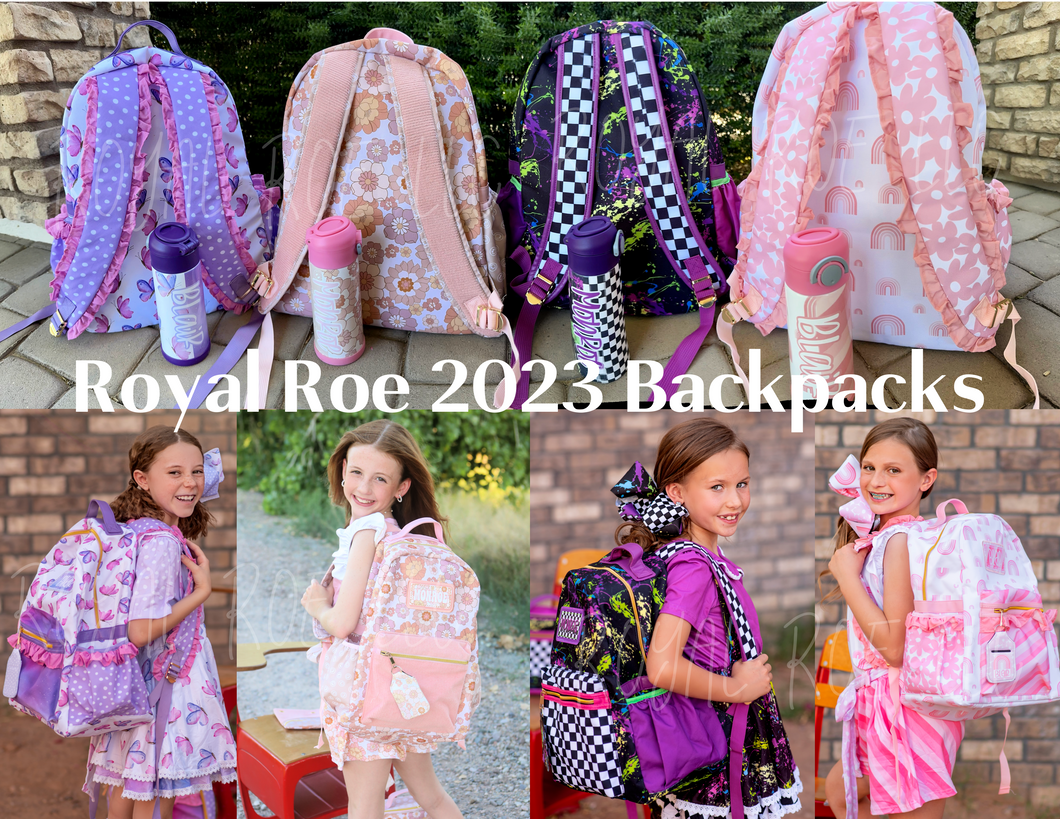 2023 Backpacks and Bundles
Regular price $82.00 Sale
BUNDLES (Backpack/Lunchbox/Pencil-Supply Bag)
82
**Please be sure to mention which color scheme you want for all items!
Backpack only:
49.99
Lunchbox only:
22
Pencil/Supply bag only:
18
**NEW** Iron on Name Patches!!!
9 each (we have this option or embroidery)
Add Name or Monogram to Any of these items.
8 per monogram we add. You can choose your color of thread or ask us to choose
Print Font or Curly Font
Premium Materials. These are our custom designs.
100%polyester canvas, Washable and sturdy!!!
Backpack measures: 16.7" x 13" x 8.5"
Lunchbox measures: 8" x 6" x 2" (insulated)
Add All other accessories here:
THESE ITEMS CAN BE USED AND WORN FOR SOOOOOO MUCH MORE THAN JUST SCHOOL! MOMS ARE ASKING TO USE THE BACKPACKS AS DIAPER BAGS, LUNCHBOX FOR KEEPING FOOD AND DRINKS COOL AND PENCIL/SUPPLY BAGS FOR SPOONS, PACIFIERS, KLEENEX or FACE MASKS ETC!!!
Washable material- and durable! We can't even say enough about the quality!!
Estimated ship : Early-Mid July , Please remember that adding a Monogram will delay the shipment by about 1 week or more. All Sales are Final.