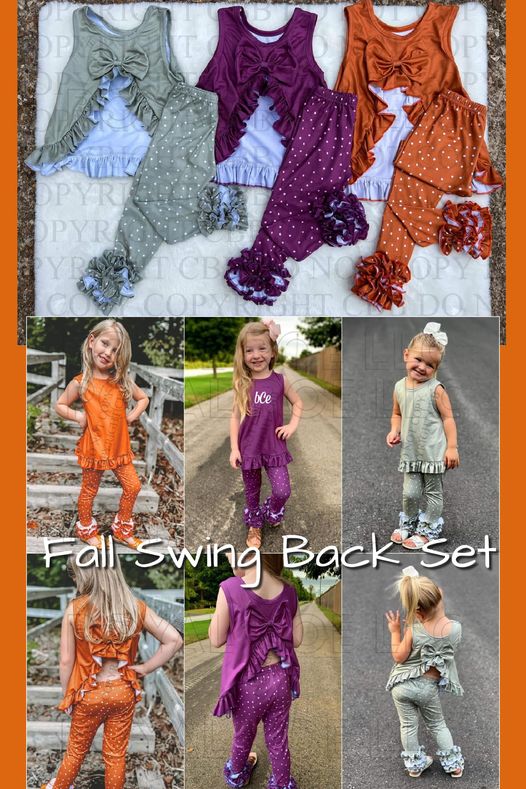 🧡💜💚🍁 FALL Swing Back Sets 🍁💚💜🧡
Regular price $24.50 Sale
 

FALL Swing Back Sets

 

Closing August 7th
.
 

each
Add name or monogram

 
 

(you pick thread colors! White always looks nice)
Colors: Sage, Plum or Pumpkin
Sizing: 6m, 12m, 18m, 2T, 3T, 4T, 5T, 6T, 7T, 8T, 10, 12, 14
Add

 
 

size 7 and up
Info: The bow is tacked in place. The fit is true to size. Brynlee is wearing the 2T, which is her normal size. Caroline is wearing a 6T, which is also her normal size.