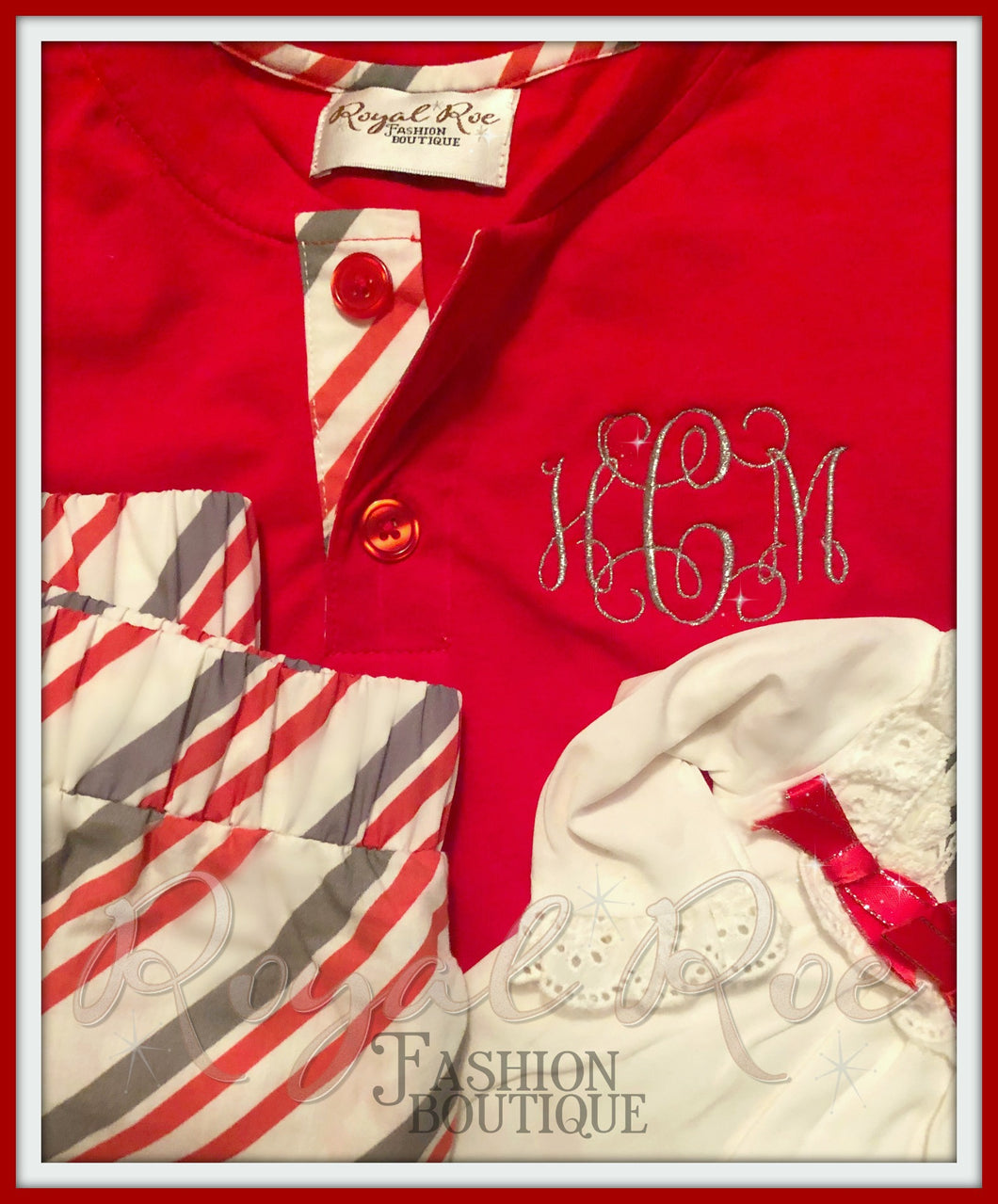 Monogram for Silver Bells Collection
Choose Boy Font or Girls  (girls is pictured) 
Silver (Matte), Red, or White Thread, or Metallic Silver to add a little "extra" Sparkle! 
On the Men/Women/Unisex Sets, the monogram will be placed on the upper left pocket area of the top unless otherwise noted. For Girls night gown, the monogram will be placed on the lower left corner of the gown, just above the ruffle, unless otherwise notes. 
PLEASE MAKE SURE YOU ADD YOUR MONOGRAM IN THE NOTES!!! WE WILL NOT KNOW WHAT TO MONOGRAM UNLESS YOU DO SO :) 
***ALL SALES ARE FINAL, PLEASE ADD AT LEAST 1 WEEK FOR EMBROIDERY, SHIPPING DATES ARE ALWAYS AN ESTIMATE AND MAY TAKE LONGER DUE TO UNKNOWN CIRCUMSTANCES*** Our estimated time of arrival is 6-10 week from the closing date. We Must meet MOQ to close on the date designated. Please use the size charts posted.