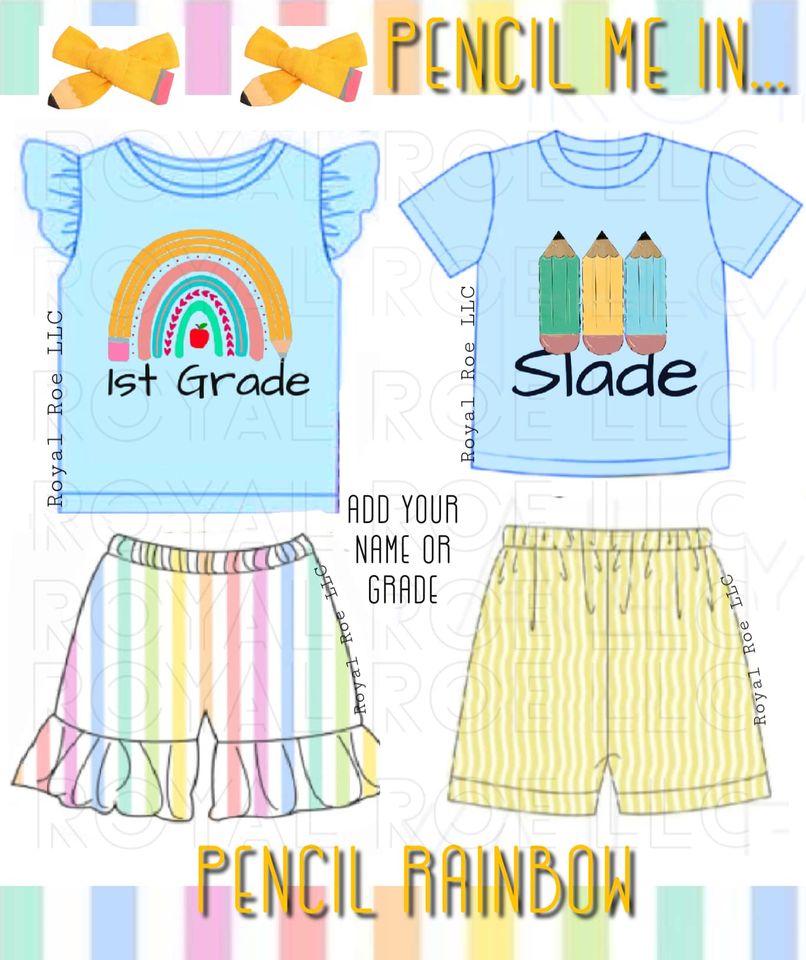 Pencil Me in & Pencil Rainbow RR Original
Pencil Rainbow Back 2 School
*We can custom embroider your grade or kiddos name!!! * Backpacks Release April 24th! Let's get ready for Back to school!!!
Royal Roe Original Boys & Girls Sets!
Girls Set
25.50
Boys Set
25.50
Add Pencil Bow Pigtail Set
8.95
Add initials or Name
8
Size 2t, 3t, 4t, 5/6, 6/7, 7/8, 8/9, 10/12, 14/16, 18/20
Design is printed - comes without words of course! You can add your own grade or name or leave it without
You won't find this anywhere else! Custom designed by me!
Add
2 size 6/7 and up
The bottoms are ruffle shorts (not elastic at the thigh)
Eta July